Ferplast Atlas 10 Organizer
Tax included.
Spend

€50,00

to

FREE SHIPPING
For travelling in total safety and serenity with your pet, Ferplast proposes the complete range of Atlas carriers, available in different models and suitable for cats and dogs of all sizes. The newborn is Atlas Organizer, designed to guarantee safe and comfortable journeys, very versatile since it can contain inside its bottom all the necessary accessories for your animal. The bottom of Atlas Organizer is in fact large and robust, can be opened and closed extremely easily; inside, you can put for example the snack for your friend, his collar or bowl. If your animal is a cat, you could also use the object compartment as a travel litter tray.

Atlas Organizer plastic pet carriers present the same characteristics of the travelling boxes Atlas and are made up of two parts, connected firmly to each other by lateral plastic clips. There is a sturdy contoured handle on the top, designed to enable you to move the carrier. Useful lateral ventilation grilles have been created for correct air ventilation while the plastic-coated steel door is steady and safe.
Atlas Organizer is available in one single model, 10, suitable for cats and small dogs.

If you have decided to purchase this carrier, before you leave, we advise you to compare the dimensions of the product with those accepted by your chosen airline.
Features:
To travel with cats and small dogs
Equipped with high bottom to contain objects also usable as a litter tray for cats
Ergonomic handle for easy transport
Wide lateral grills for ventilation
Solid door in plastic-coated steel, easy to open
Lateral clips to block the carrier bottom and top
One model available, ideal for cats and small dogs
Maximum capacity: 5 Kg
Dimension: 33,25 x 47,6 x h 33,6 cm
View full details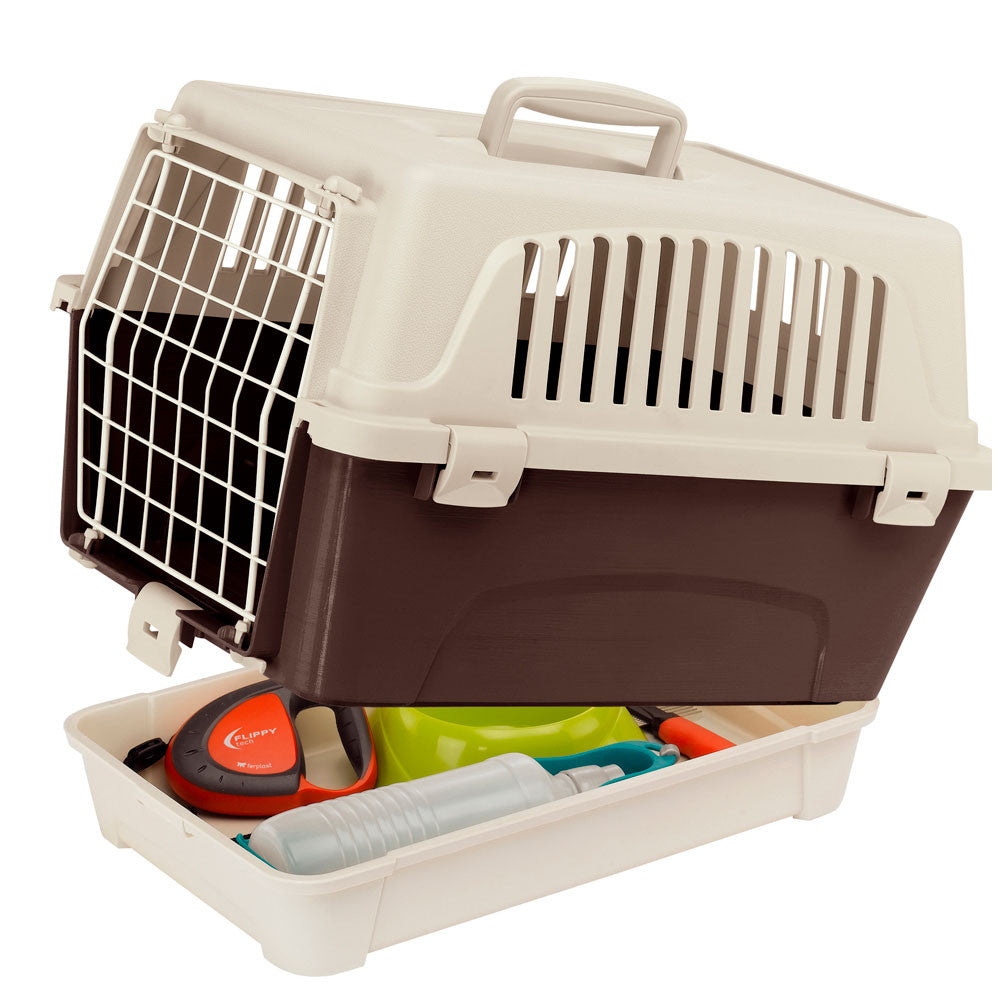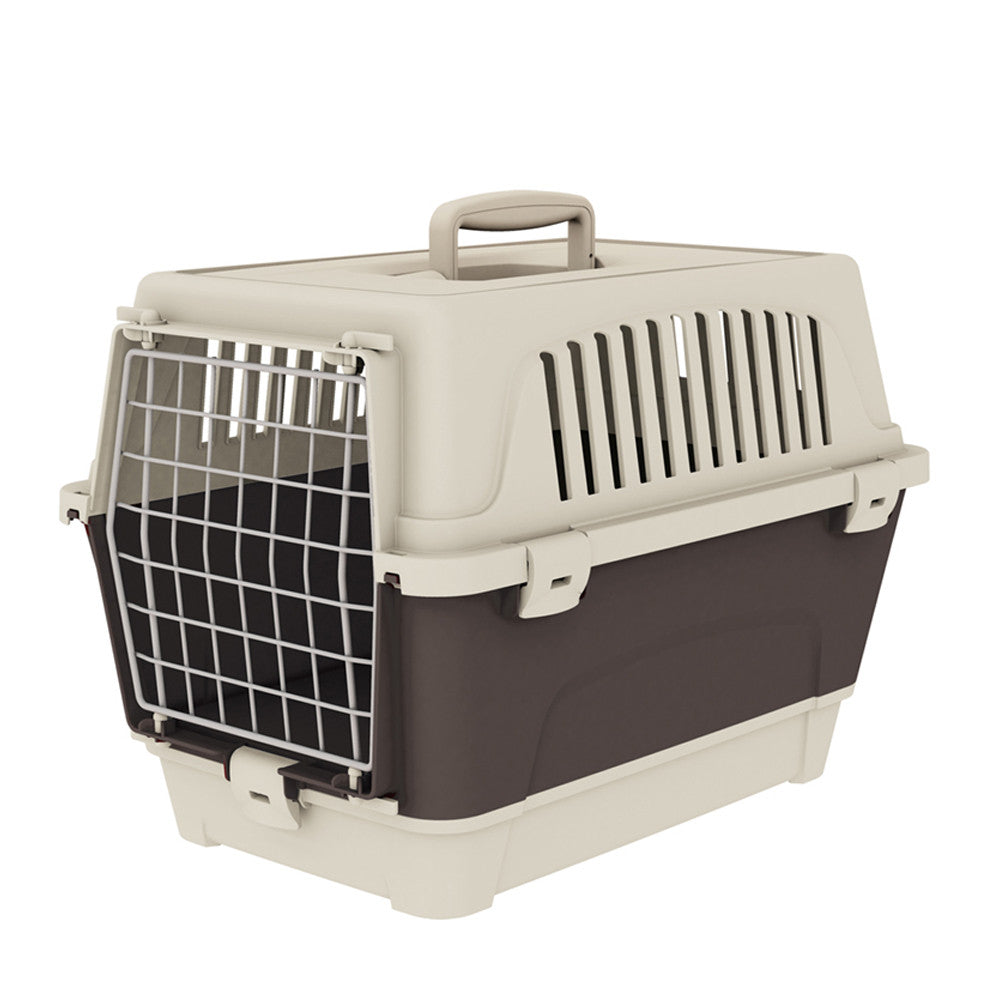 Ferplast Atlas 10 Organizer