Ferplast Rabbit 100 Double
Tax included.
Spend

€50,00

to

FREE SHIPPING
This is a real house for your rodent friends to live in! Rabbit 100 Double is a spacious rabbit hutch divided into two floors, which are connected by a useful wooden ladder. The habitat has a robust structure with a metal net, varnished with a special non-toxic, anticorrosion paint to guarantee maximum resistance and duration, and is completed by small lateral columns in plastic for greater stability.
Two capacious bottoms in thermoplastic resin contain dirt effectively as well as remainders of food and excrement, preventing them from getting outside. Rabbit 100 Double is complete with accessories to welcome your pet and grant maximum comfort: a feeder for hay, a drinking bottle, bowl and a house for relaxation. The cage has a door at the front that can be opened completely, equipped with safe and simple to use closing clips and, in the lower part, a little sliding door designed for your pet's safety.

Easy to clean, the rabbit cage Rabbit 100 Double has separable bottoms and net by unhooking the tabs on the sides. The cage is sold in a space-saving package, is completely dismantled.

If you wish, you could purchase the metal trolley Stand Rabbit 100 provided with wheels that facilitate moving the cage.
Features:
Cage on two floors for rabbits
Wide living space
Capacious thermoplastic resin bases to contain dirt and litter
Robust metal mesh treated with non-toxic dust anticorrosion paint
Lateral columns in plastic to improve design and robustness
Wooden ladder to connect two floors
The frontal net of the superior cage is completely solvable
New Style Closing clips, safe and practical
Useful sliding door in the inferior cage
Easy access for the internal areas thanks to the wide frontal door opening
Bottoms and net are separable simply unhooking the hooking tabs
Accessories included: 1 feeder for hay, 1 drinking bottle, 1 bowl and 1 little house for sleeping, a ladder
Optional suggestion: Stand Rabbit 100, the metal trolley provided with small wheels on which to put the cage
View full details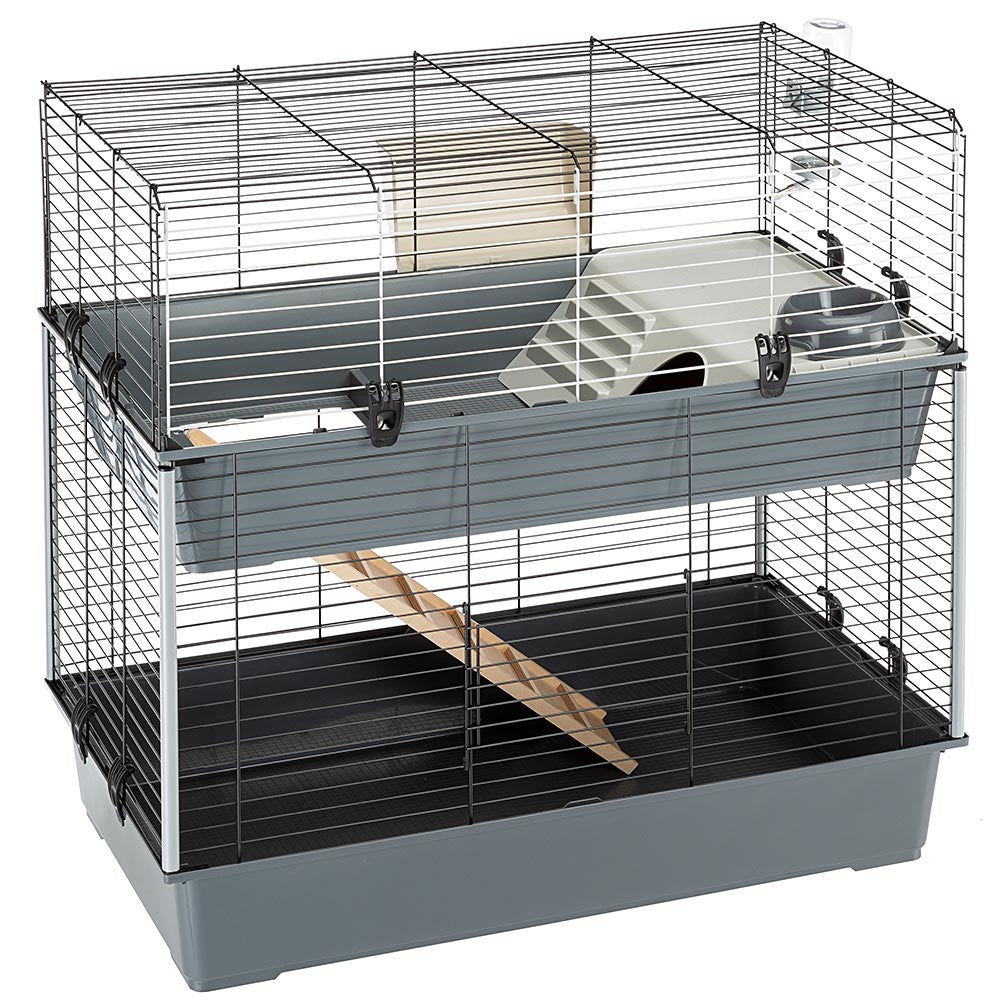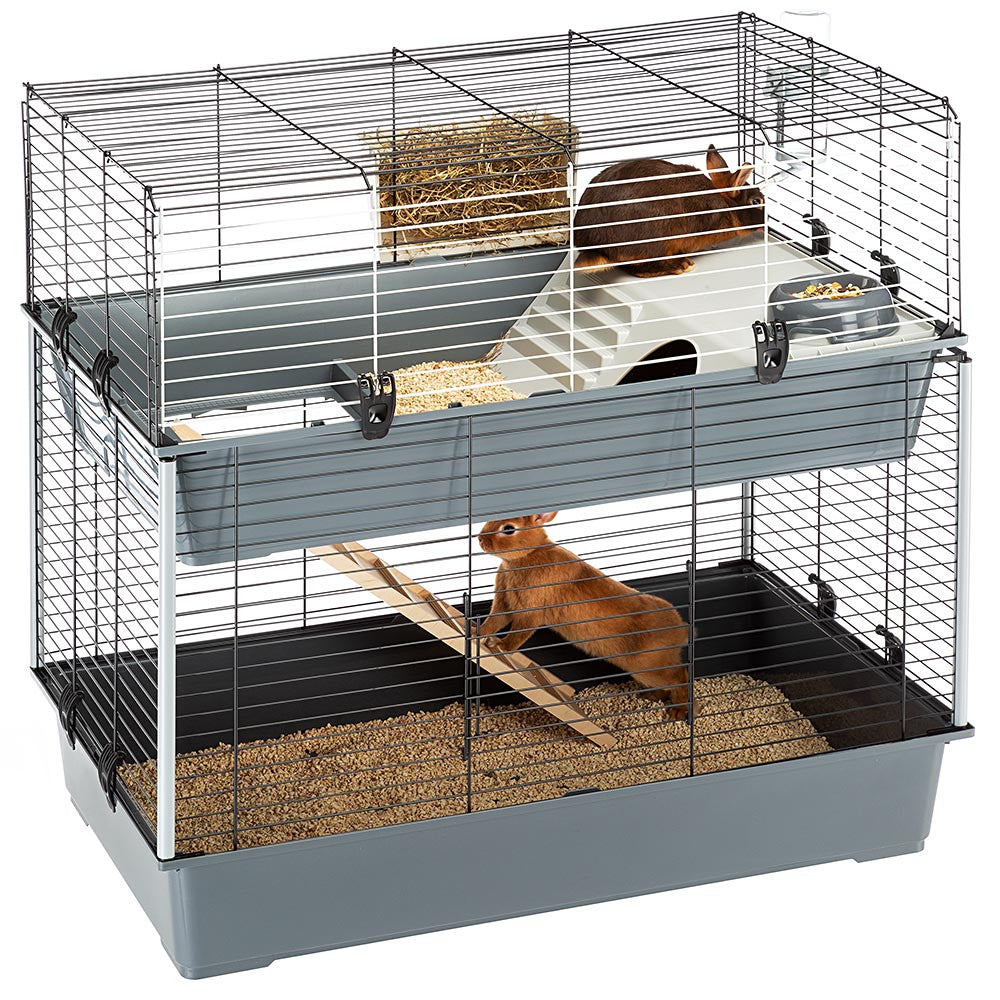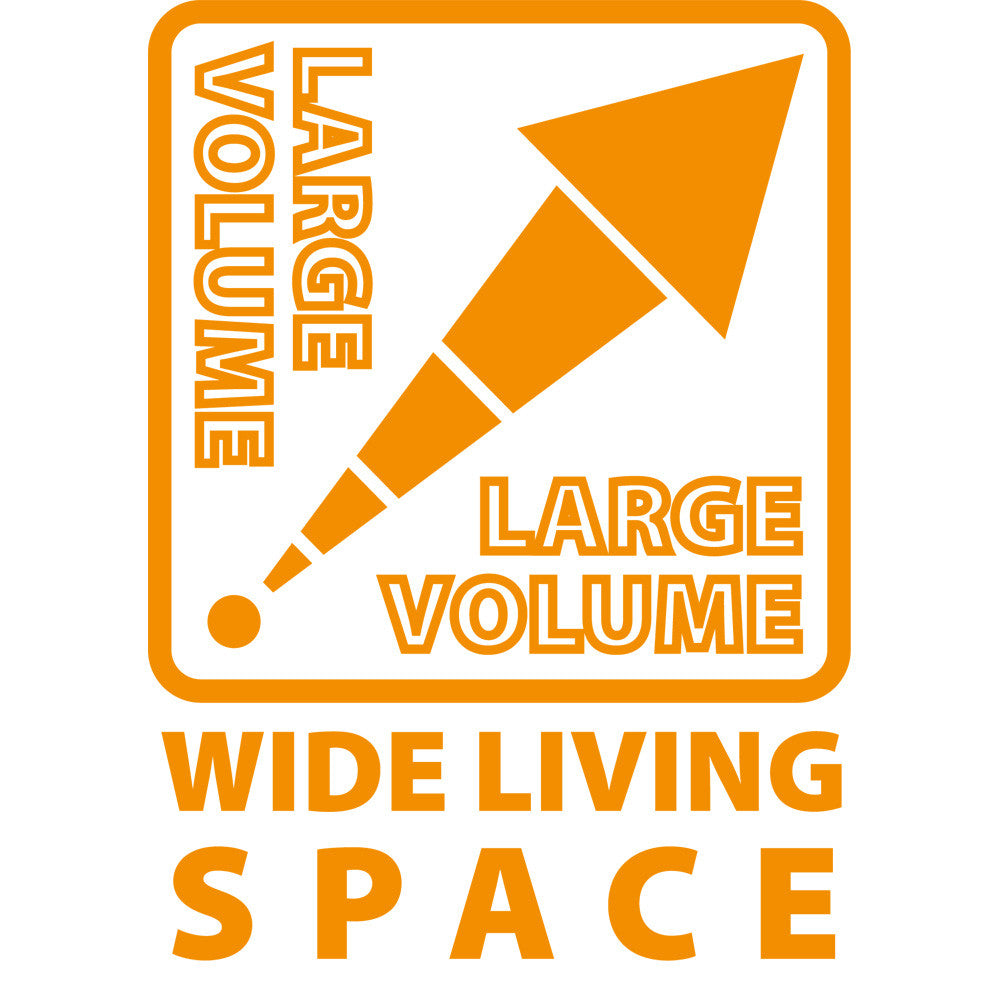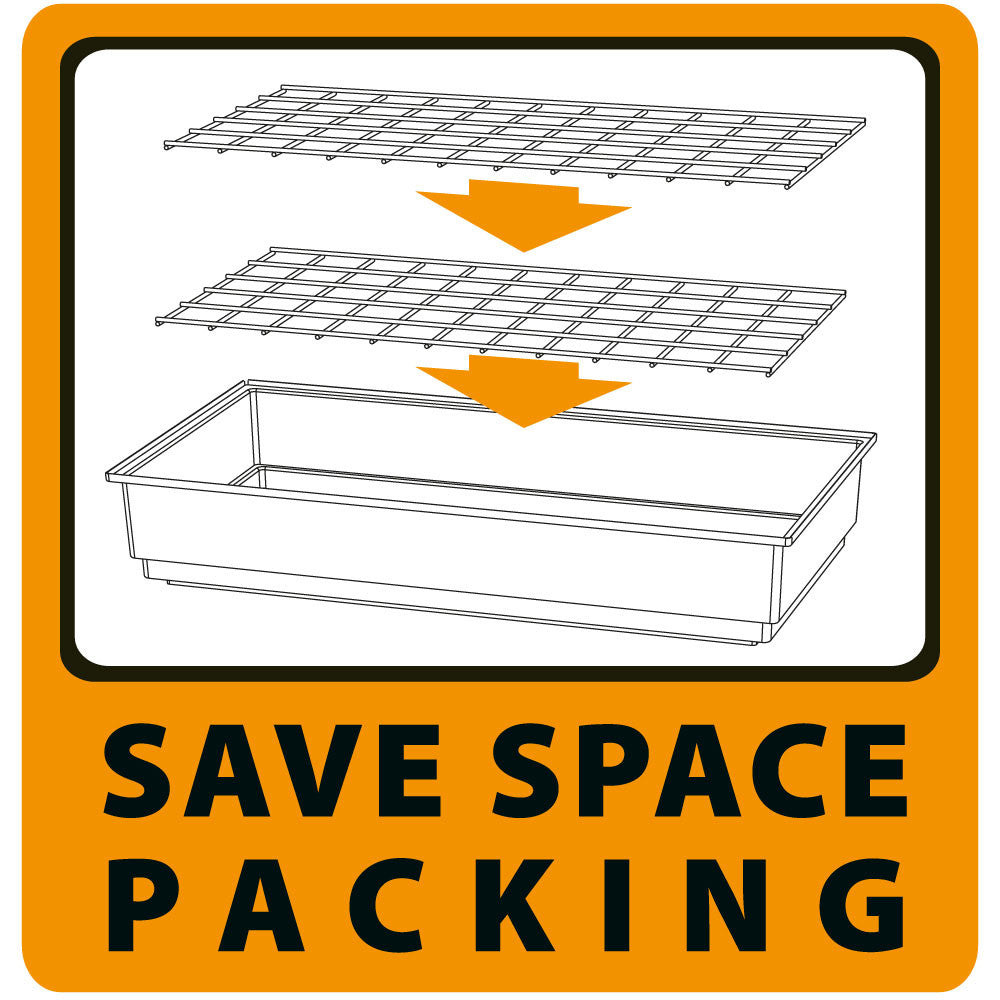 Ferplast Rabbit 100 Double