Yuup! Daily No Rinse Shampoo
Tax included.
Spend

€50,00

to

FREE SHIPPING
Yuup! Dry Shampoo is botanically formulated with natural extracts of Moringa Seeds, Aloe Vera and Linseeds.
Yuup! Dry Shampoos is a soft and fluffy foam, suitable for frequent use and for all types of coats, cleans and perfumes without using water and deeply nourishes thanks to the Quaternized Keratin and the complex of Vitamins C+E+Panthenol. Moringa seeds provide proteins which protect the hair from pollution, smoke and UV rays, while extract of Aloe and proteins from Linseed moisturize and give shine to the coat. Suitable for both dogs and cats.
SIZE: 150ml
COSMETIC GRADE INGREDIENTS - WITHOUT Parabens OR Phthalates - NO PETROCHEMICAL DERIVED PRODUCTS
View full details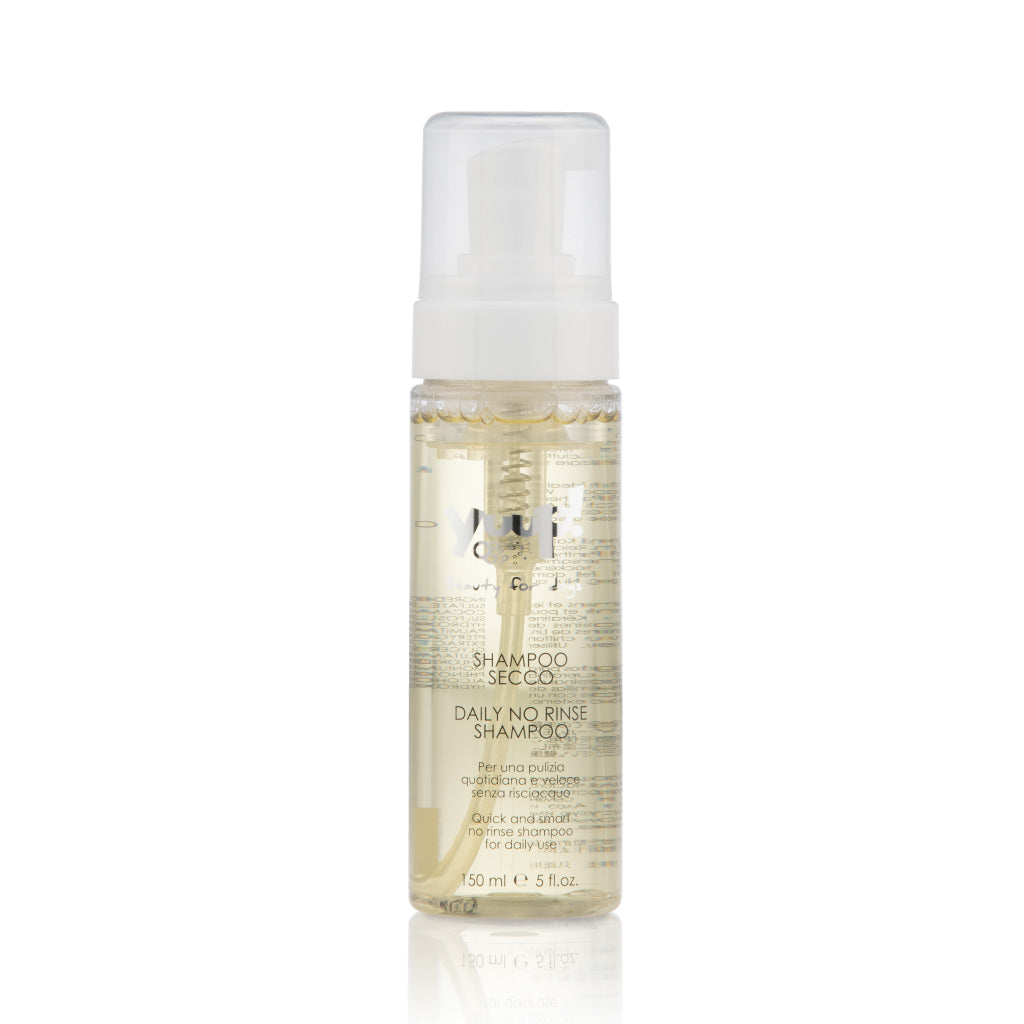 Yuup! Daily No Rinse Shampoo