Yuup! Revive Intensive Oil
Tax included.
Spend

€50,00

to

FREE SHIPPING
Yuup! Revive Intensive Oil is a blend of light and non-greasy oils specifically formulated to restore the most matted, dry and damaged coats.
TYPE OF COAT: Ideal for long coats and suitable for all types of breeds and textures, for both dogs and cats.
KEY INGREDIENTS: Jojoba, Linseed and Sunflower oils. Soft natural gummy (AGAR) microspheres that while breaking through the dispenser, release and activate the inside Quaternized Keratin and Vitamin E.
PURPOSE: Detangling, film-forming, thermo protective, volumizing, glossing, it reduces the drying time.
HOW TO USE: For a detangling and silk effect and to reduce the drying time, use the product during the washing: dilute the shampoo into water to get the desired foam, then add Revive to this solution; a few drops up to 1, max 2 pumps, depending on the size of the dog and on the condition of the coat. 
To get a silk and brilliant effect, apply a few drops on dry coat and spread evenly on it.
Ideal for long lasting effect for show dogs and for wrapping on the long coat breeds.
AVAILABLE SIZE: 150mls.
COSMETIC GRADE INGREDIENTS - WITHOUT Parabens OR Phthalates - NO PETROCHEMICAL DERIVED PRODUCTS
View full details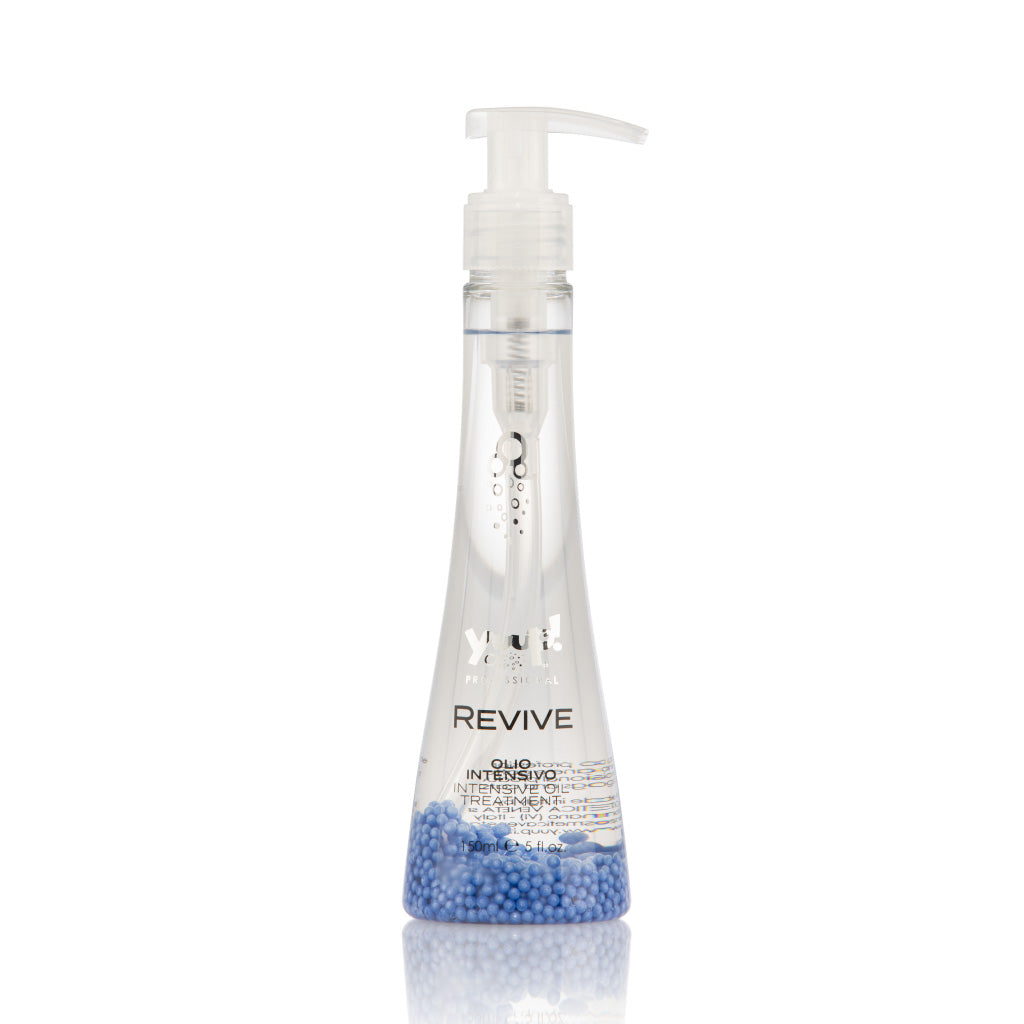 Yuup! Revive Intensive Oil