Charlie&Co Naturals Soothing Dog Shampoo
Tax included.
Spend

€50,00

to

FREE SHIPPING
100% Natural plant-derived Ingredients. Vegan.
100% natural soothing dog shampoo for all dog breeds. Cleansing and naturally conditioning leaving the coat looking healthy, silky and shiny with a delicate smell.
Suitable for all skin types including sensitive skin and coat types.
Our unique organic oat and seaweed extracts
Made with 3% highest quality organic oat extract made especially for us in a super concentrated form means more of the soothing components that are in oats (alpha-topchopherol, alpha-tocotrienol, linoleic acids and oleic acids) making it super effective for calming sensitive skin. We also have seaweed extract which is full for vitamins and minerals vital for healthy skin.
Instruction for Use

Shake well before use. Wet coat and apply all over. Keep out of eyes. Lather thoroughly from ears to tip of tail and massage in circular motion with love. Leave on for a few minutes before rinsing off completely. Now be prepared for the big water shake.
Precautions

Avoid contact with eyes. Shampoo is solely intended for use on coat and skin. Wash thoroughly with warm water if eye contact occurs. Keep out of reach of children. If swallowed consult a doctor. This shampoo is suitable for sensitive skin however we recommend patch tests for any new shampoos to apply to a smaller area of your dog's skin.
View full details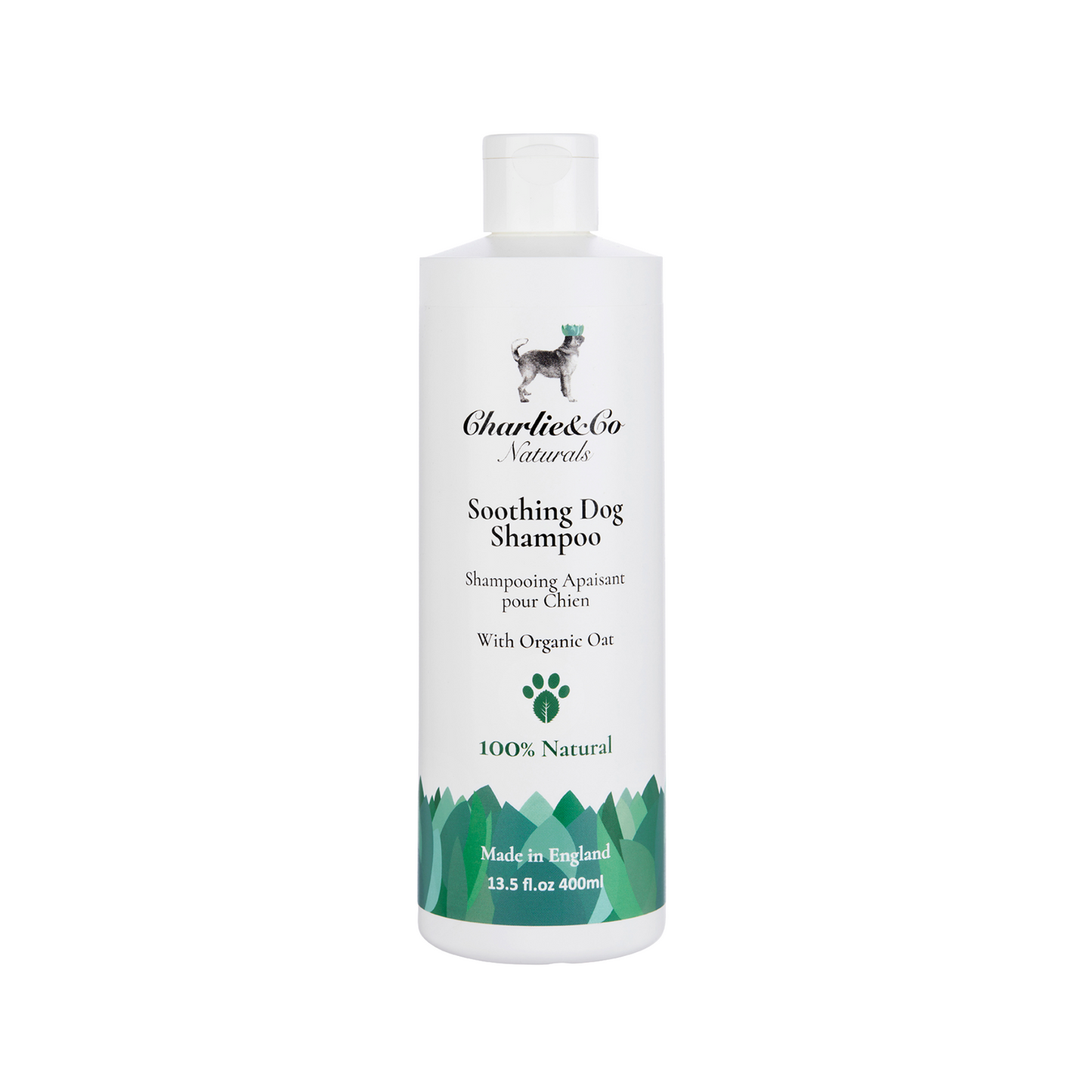 Charlie&Co Naturals Soothing Dog Shampoo