Dingo Oval Rubber Curry-comb
Tax included.
Spend

€50,00

to

FREE SHIPPING
The rubber comb is scented and made of a durable and solid material - rubber . The dog brush is very functional thanks to the hand fastener . Triple ends of the tabs make the hair combed more effectively . The individual hairs of the coat catch on the ends, so that the old coat is removed.
The rubber, scented comb is ideal for the care of short and smooth hair. 
The most popular carriers of such a coat among dogs are: Rhodesian, Basenji, Basset, Beagle, Malinois, Bull Terrier, Dachshund, Dalmatian, Pug, Rottweiler, Whippet, Greyhound, Great Dane and Bulldog!
Among cats, the rubber comb will be perfect for massage and care of cats with short and sparse hair , such as Siamese or Bengal cats!
The rubber scraper is also great for removing pet hair from upholstery and furniture . Rubber does not damage materials!
Characteristics of the rubber scented scraper:
smells, and there is no unpleasant smell of rubber,

fastened on hand - 4-step adjustment,

triple ends of tabs for combing,

ideal for short and smooth hair,

it can be used to remove pet hair from furniture and upholstery.
Dimensions of the rubber scented scraper:
width: approx. 9 cm,

length: approx. 13 cm.
View full details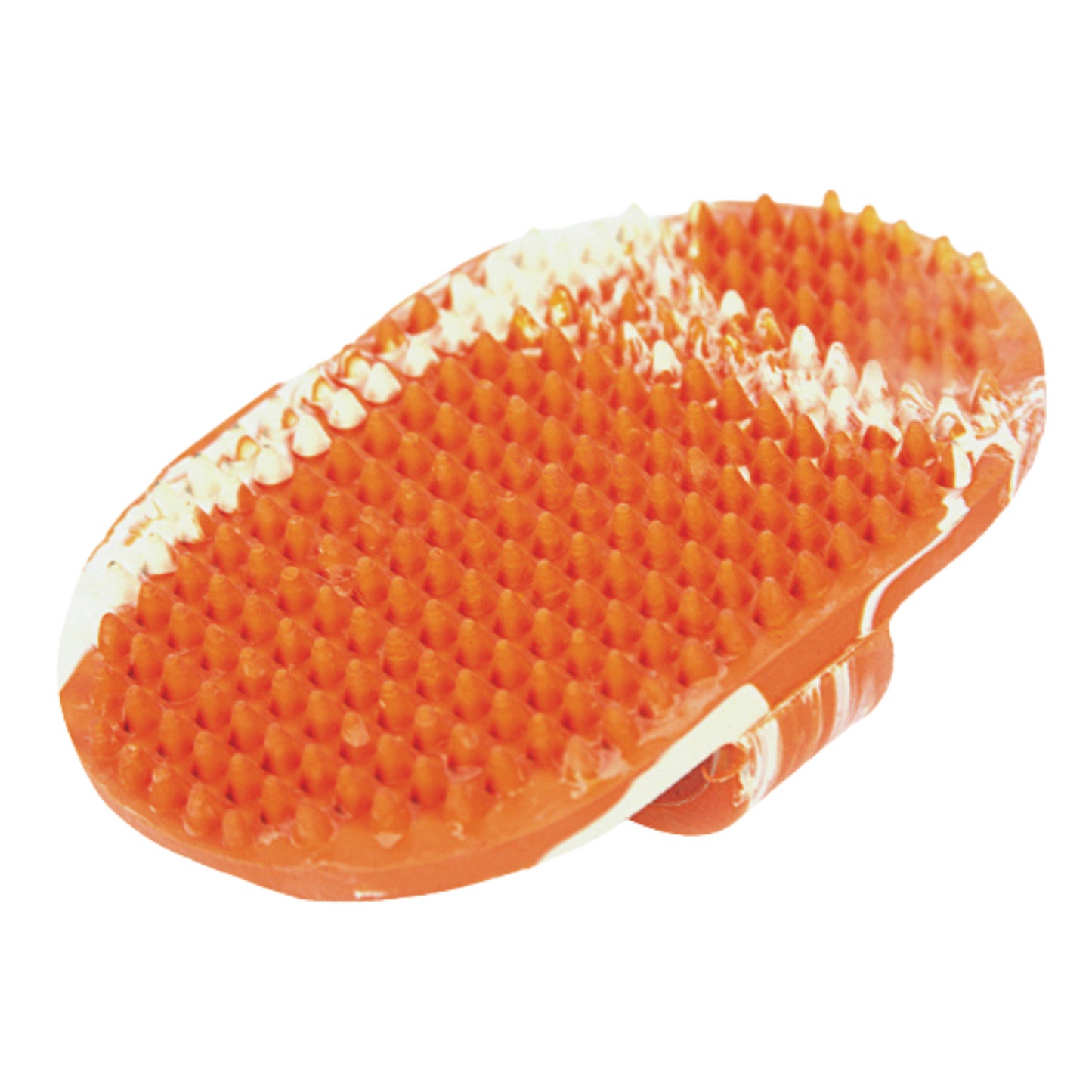 Dingo Oval Rubber Curry-comb