Dolina Noteci Superfood - 400g Veal & Lamb
Tax included.
Spend

€50,00

to

FREE SHIPPING
What is superfood? This is what we call foods, that in addition to all nutritients, minerals and vitamins, provide valuable biologically active compounds, antioxidants and fiber. The sum of their actions has a positive effect on health. Superfoods not only nourish and keep the body in perfect shape, but also show dietary prophylactic properties, that is, tehy prevent the development of diet-related diseases (of the cardiovascular and skeletal systems). The systematic use of this group of products stimulates the functions of the immune system, due to which positive effects are observerd throughout the organism.
Thanks to the content of raw materials of animal origin, this feed responds perfectly to the nutritional needs of adult dogs. The Superfood range does not contain cereals, preservatives, artificial flavourings, colours or palatability enhancers.
The recipes are based on unique meat species: roe deer, deer, duck, kangaroo, goose, lamb, beef and veal, which constitute 80% of the composition! The feed is supplemented with valuable natural additives, such as: seaweed, New Zealand green-lipped mussel, brewer's yeast, flax seeds, Plantago seeds and Mojave cassava. 
View full details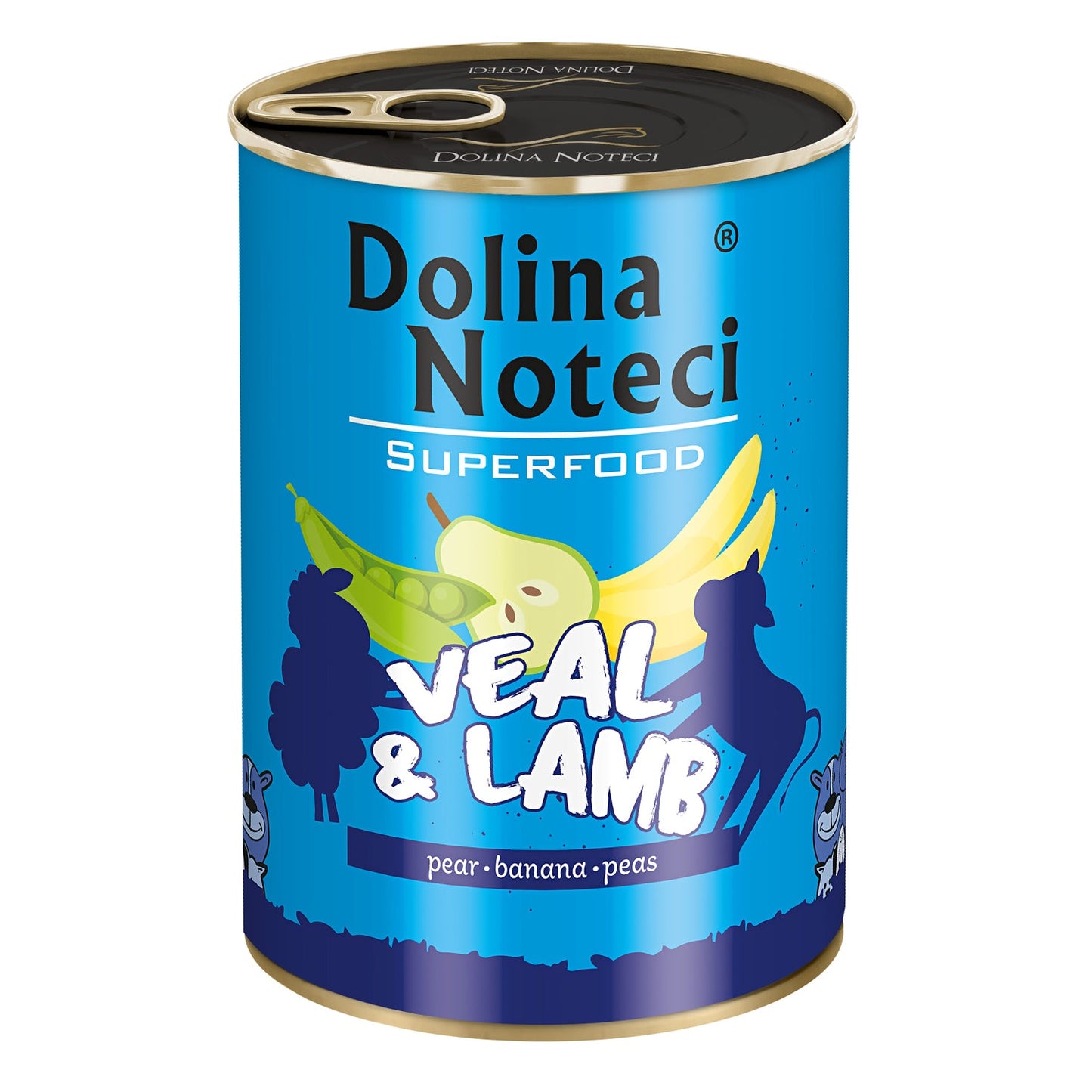 Dolina Noteci Superfood - 400g Veal & Lamb