Henry Wag Pet Car Booster Seat
Tax included.
Spend

€50,00

to

FREE SHIPPING
The Henry Wag Car Booster Seat for Dogs features a tether clip to secure to your dog's harness and provides smaller dogs with a safe riding position. The seat fixes around the head restraint and around the seat back for security. It is supplied with a padded base for comfort plus removable fleece liner for winter journeys and a mesh panel for summer ventilation. The extended panel protects the seat back behind the booster seat.
The Henry Wag Car Booster Seat for Dogs includes a storage pocket and is collapsible when not in use. For full safety the passenger seat front airbag should be disengaged while in use in the front passenger seat as front airbags are not designed to protect either toddlers or dogs.
This Henry Wag Car Booster Seat for Dogs is suitable for small and medium breeds up to 8kg in weight.
The Henry Wag Car Booster Seat for Dogs measures: 38cm x 38cm x 25cm
View full details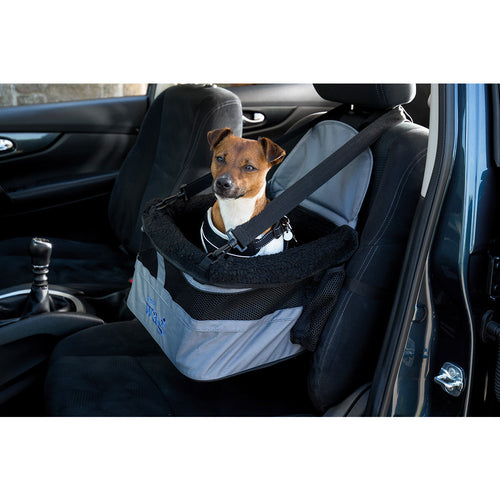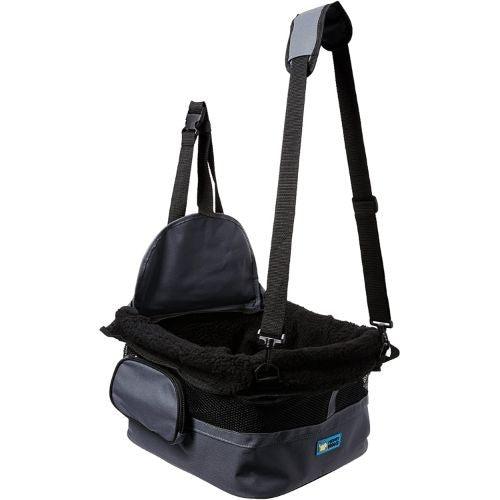 Henry Wag Pet Car Booster Seat