VanCat Litter Aloe Vera Scented
Tax included.
Spend

€50,00

to

FREE SHIPPING
The W225 series comes in 8 different scents, white active carbon and unscented. Its liquid absorption capacity is high and clumps very well due to the unique shape of the granules, they are small and circular, forming a ball in the litter which makes cleaning the tray easier. Proving to be cost-effective and long-lasting.
The light and fresh scent keeps your tray smelling clean all year round and is loved by cats and humans alike! As with all VanCat litters, simply fill the tray to 7cm in depth, then scoop out the clumps as needed. Providing you top the litter back up, you will never need to empty the entire tray.
Product Details
100% natural
Long-lasting
Super clumping
High odor control
High absorption 280% – 300%
Granule size – 0.6 – 2.25mm
How to Use
1. Fill your tray with litter
Start by filling your tray to at least 7cm in depth – this seems like a lot, but trust us!
2. Scoop out clumps as needed
Your litter tray will never need to be completely emptied and changed, just scoop out the clumps & top up as needed. Our litters are super hygienic, we've even won awards for their sanitary qualities!
3. Wait for clumps to form
The clumps take 5-10 seconds to form and are very strong, holding all the odour, moisture and bacteria in there too.
4. Scoop out the clumps
Scoop out the clumps and you're good to go. Just be sure to give it a good mix when cleaning the tray and always top back up to 7cm.
View full details
Add an additional description to your product option. Ex: Size guides, and other common questions.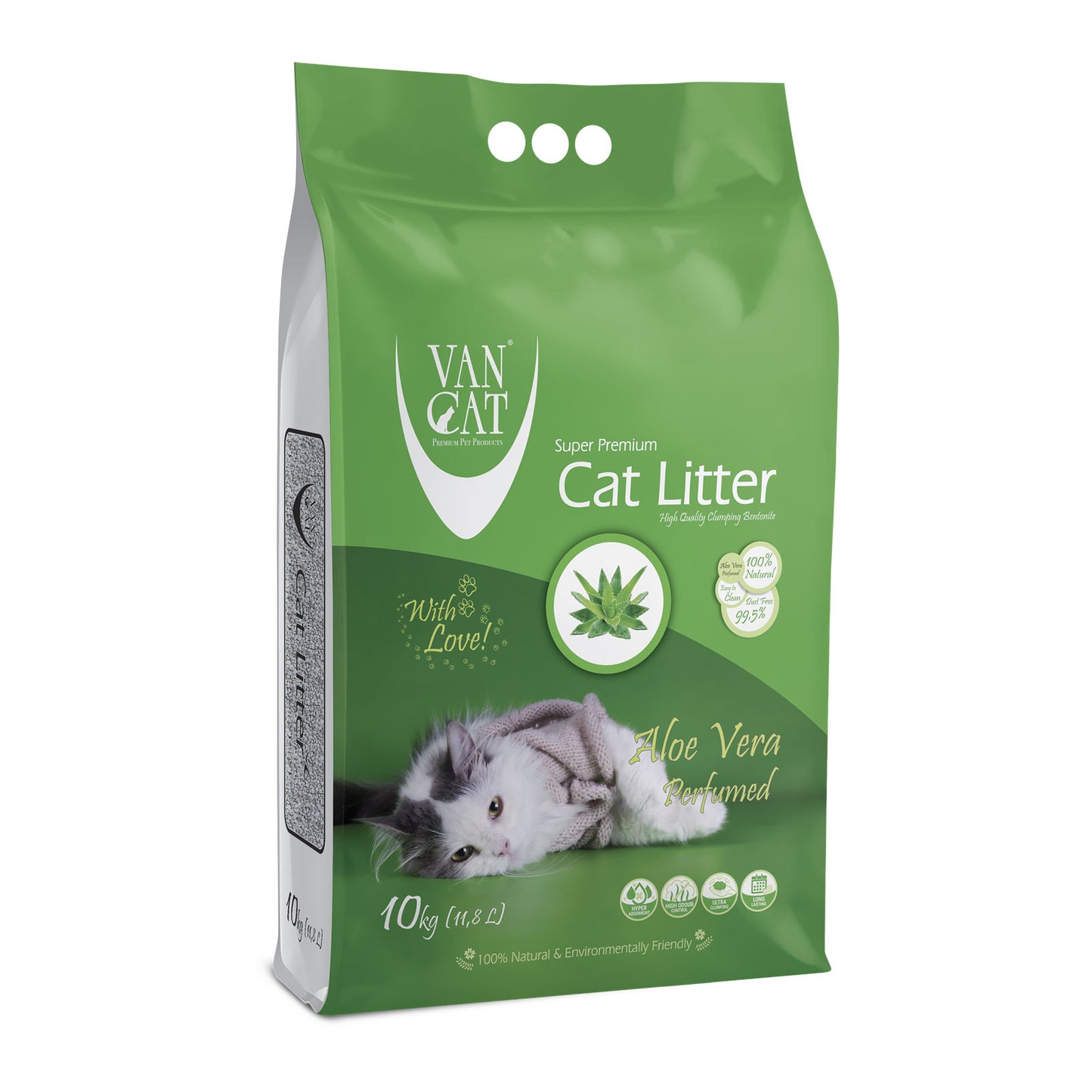 VanCat Litter Aloe Vera Scented